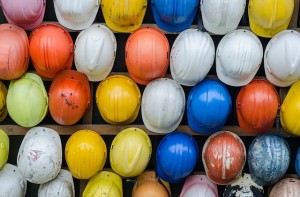 Whenever a building that has been around for decades is demolished, I often feel a bit sad: it seems that, surely, there should be some use left in it.  When I think about the new building and the interesting new businesses it will hold, I become hopeful for the future.  I remember that the reason for tearing down the old structure is often one or both of the following: 1) the structure is outdated and can't be renovated to suit the needs of today, or 2) the location is valuable, and so it is appropriate to dismantle the old structure to build a new one in its place.
The divorce process can be thought of as the very beginning of an exciting new construction project – the part where the old structure occupying your life is dismantled in order to make space for whatever you will build in the future.  Just as a valuable lot of land is limited in how many buildings it can hold, your life is limited in how many endeavors it can hold.  You only have so much time and energy with which to live your life.  Whether it is a habit, friendship, or marriage, if something in your life isn't working for you and you've tried everything to make it work, perhaps it makes sense to dismantle it to make room for something more suitable.
With the divorce process, like constructions sites, viewing through the lens of the past may only make us sad.  But if we look through the lens of the future, the process can raise our spirits and give us hope.  In the collaborative process, we look at the opportunities ahead: by choosing to dismantle a marriage that no longer works, we make room for revitalization and growth in the lives of our clients.
– Audra A. Holbeck